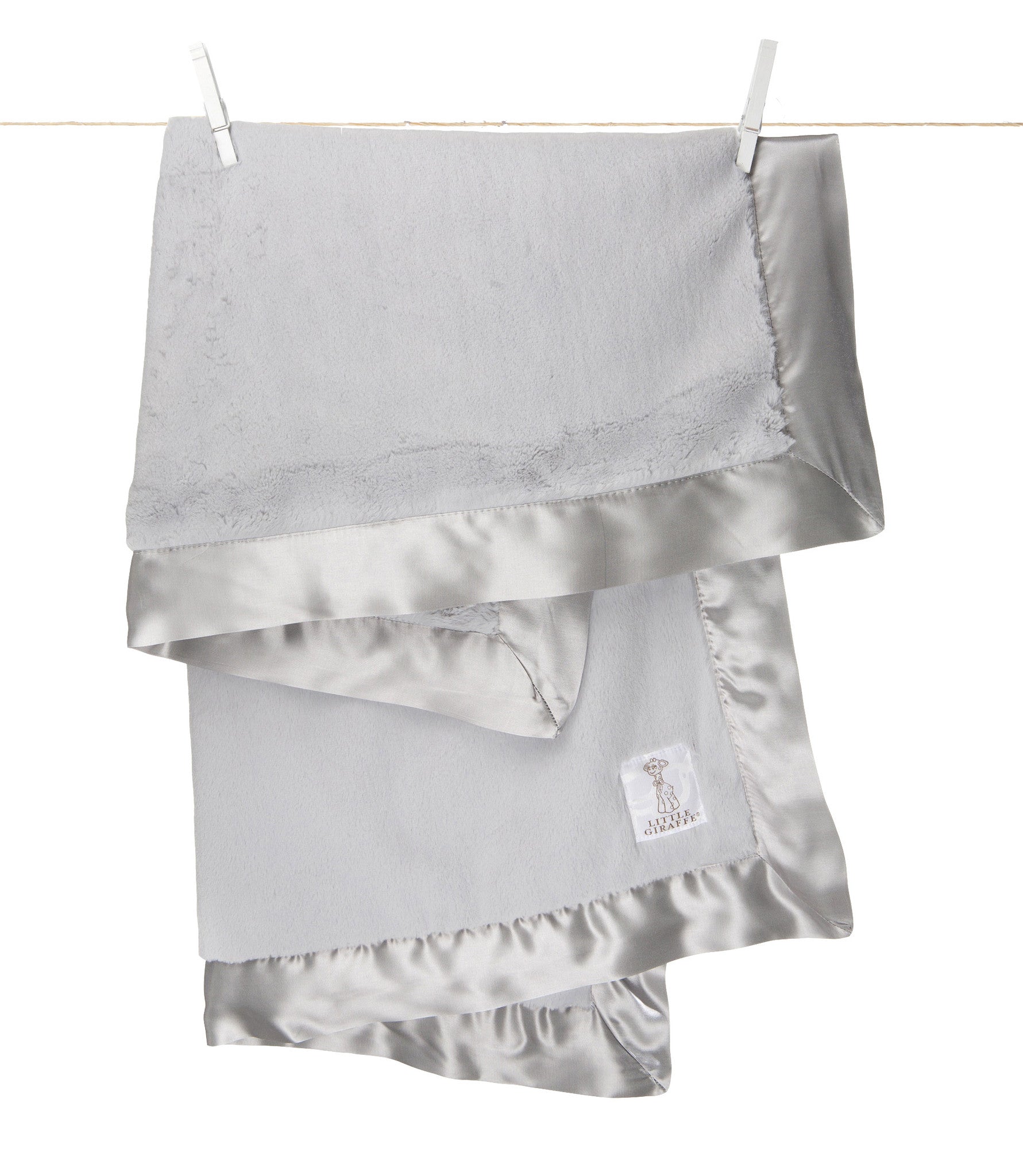 Little Giraffe | Luxe™ Baby Blanket | Silver
$ 98.00
The Little Giraffe Luxe Baby Blanket is the softest, most luxurious baby blanket available. This chic faux fur baby blanket is adored by celebrities like trend-setters alike, and makes a sophisticated, memorable gift for those special little ones in your life. Exceptionally cozy and extra chic, it has a satin border for added softness. This luxe baby blanket is sure to be a favorite!

PRODUCT DETAILS:  
Receiving Baby Blanket: 29" x 35" 
FABRIC: 
100% polymicrofiber
Poly microfiber is a specific polyester thread that is very fine and has a sueded finish so it gives our products an especially soft, luxurious hand feel. We pay close attention to minute details when developing our fabrics so they have the softest finish possible!
SATIN BORDERS :
43% acetate
57% rayon
CARE INSTRUCTIONS:
Machine wash separately
Cold, gentle cycle, no bleach
Hang or dry flat