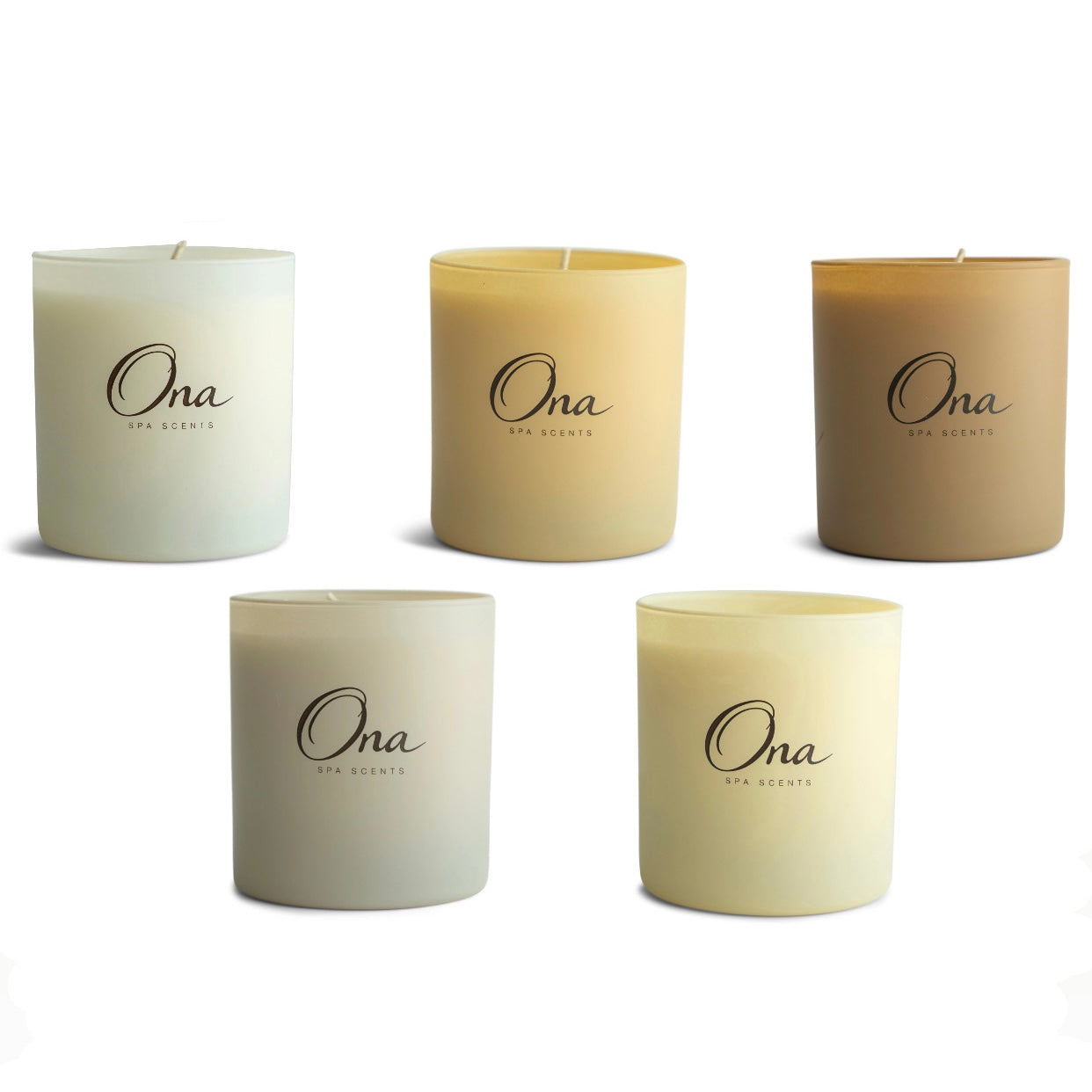 Spa Scents - Complete Set
$ 210.00
Complete collection of all 5 Spa Scents candles
Herbal Sage
Citrus Sandalwood
Sauna Woods
Steam Room
Wild Lavender 
100% natural scented candle made with essential oils and blended with American-grown vegan soy wax.  
Hand-crafted and cultivated in small batches. Up to 52 hour burn time. 
Packaged and shipped in a gift box 
Made Without:
Phthalates, Paraffin, Lead, Dyes, Parabens, Formaldehyde, Musk Ketones, Methyl Chloride, Ethyl Acetate, Ethanol, Benzene Alcohol, Benzene Acetate, Acetone, Benzaldehyde or any other hidden toxic ingredients.