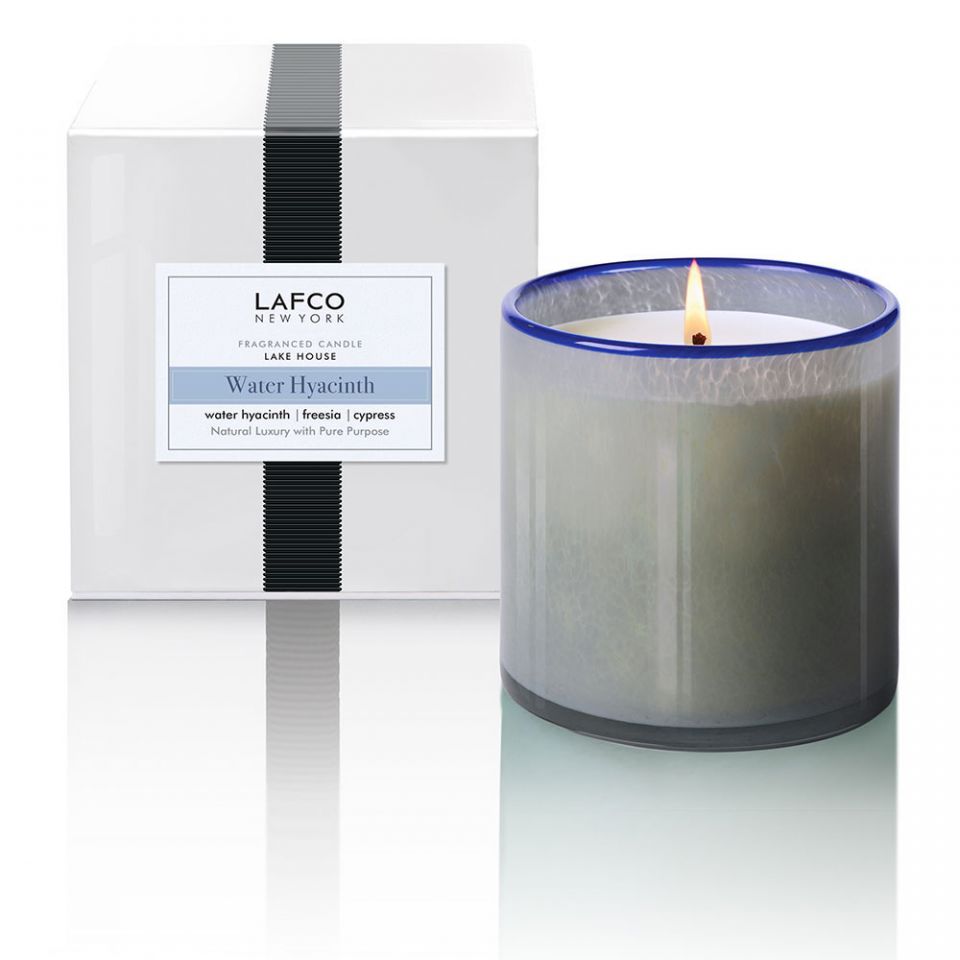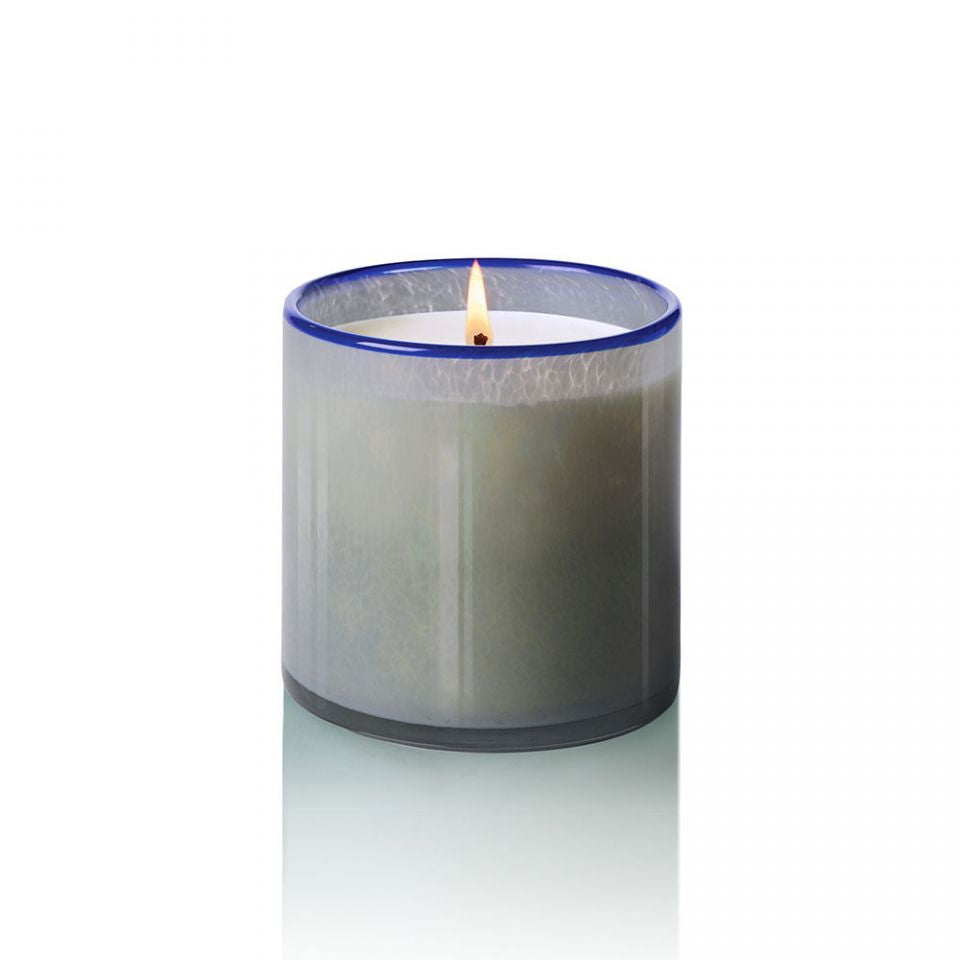 LAFCO | Candle | Water Hyacinth Lake House
$ 65.00 $ 75.00
water hyacinth | freesia | cypress
The lightest of floral notes; water hyacinth is mixed with a touch of lime leaf and a hint of freesia.
Fragrance Family:
Floral

Fragrance Notes:
TOP: Top notes are the first impression of a fragrance.
MIDDLE: Middle notes are the heart the of fragrance.
Nutmeg Oil
Galbanum
Hyacinth
BOTTOM: Bottom notes are the final and lasting impression.
Cypress
Virginia Cedarwood
Created with natural essential oil-based fragrances, this candle is richly optimized for a 90-hour burn time. The clean-burning soy and paraffin blend is formulated so that the fragrance evenly fills the room. Each hand blown vessel is artisanally crafted and can be re-purposed to live on long after the candle is finished.
Burn time: 90 hours. Clean burning soy-based wax and 100% cotton/ non-chemically treated wick. The oversized hand-blown art glass vessel (approx. 4'x4') is yours to keep.