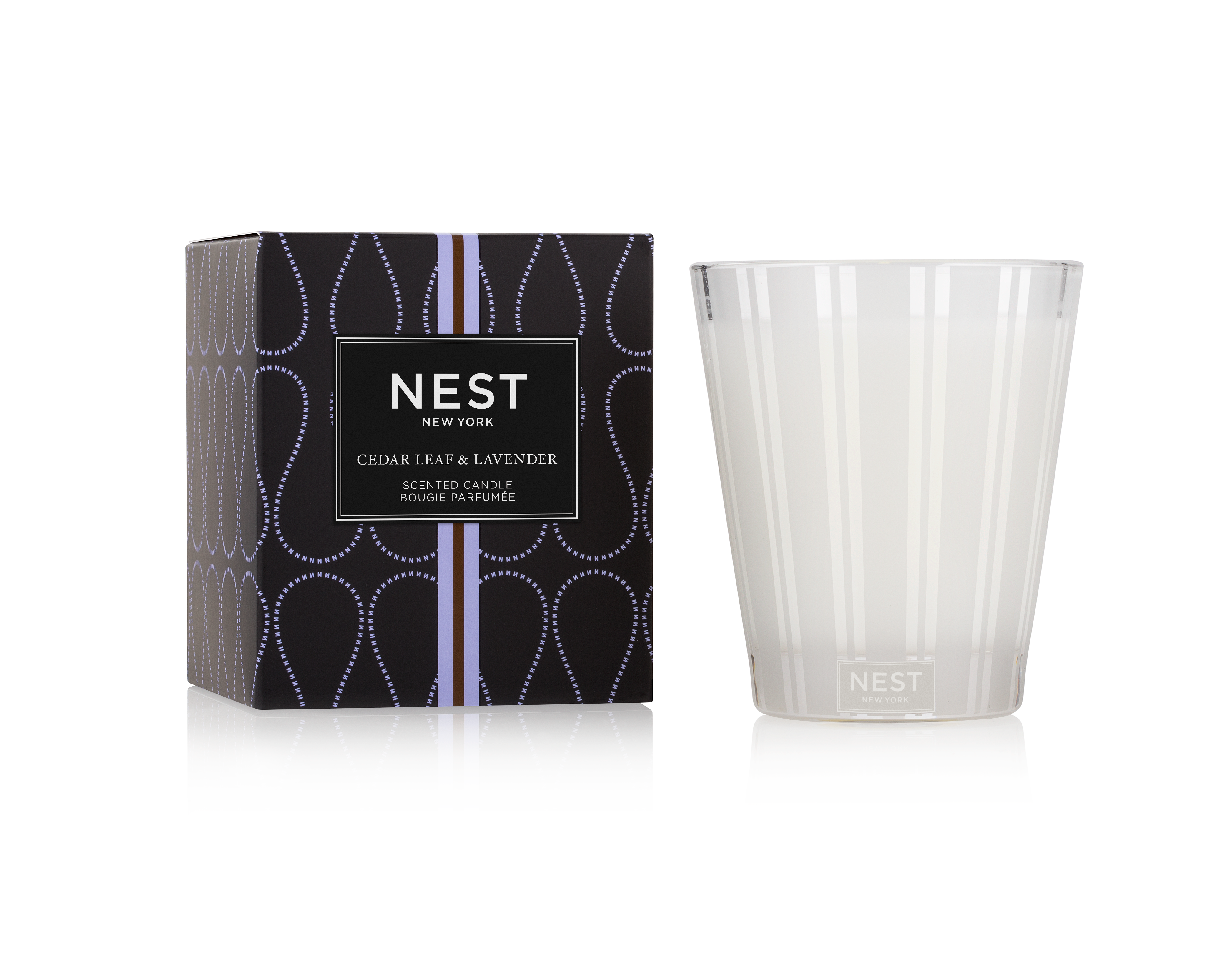 NEST | Classic Candle | Cedar Leaf & Lavender
$ 40.00 $ 46.00
Rosemary, lavender and sage are enhanced with cedar leaves and a touch of eucalyptus.
Nest Cedar Leaf & Lavender Candle 
NEST Fragrances candles are made with a premium, soft, highly refined, cosmetic-grade wax that was developed over many years to optimize burn and fragrance diffusion. The ingredients used are the highest grade of wax materials and the finest fragrance oils available. NEST Fragrances candles are well-known for infusing a room with fragrance.
Details
- Approximate Burn Time 50 hrs
- 8.1 oz